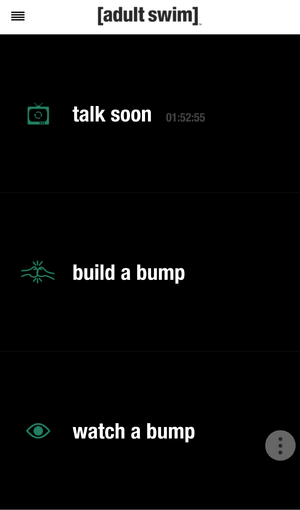 Bump Builder is a mobile app developed by Adult Swim in 2013 for Apple and Android. The app allows users to create their own bumps with the promise of some of the best airing on television.
The app also allows users to look at other user's bumps, and includes a countdown timer counting down to the start of Adult Swim's programming.
Ad blocker interference detected!
Wikia is a free-to-use site that makes money from advertising. We have a modified experience for viewers using ad blockers

Wikia is not accessible if you've made further modifications. Remove the custom ad blocker rule(s) and the page will load as expected.