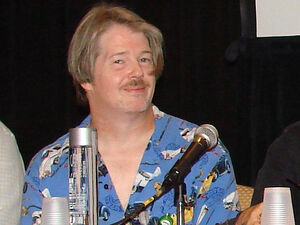 Clay Martin Croker (January 10, 1962 – September 17, 2016), generally billed as C. Martin Croker, was an American animator and voice actor. He is best known for having provided the voices of Zorak and Moltar on the animated series Space Ghost Coast to Coast, replacing Don Messick, who originally voiced the characters in the 1960s series Space Ghost.
Filmography
Ad blocker interference detected!
Wikia is a free-to-use site that makes money from advertising. We have a modified experience for viewers using ad blockers

Wikia is not accessible if you've made further modifications. Remove the custom ad blocker rule(s) and the page will load as expected.