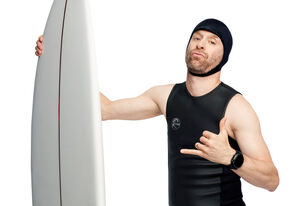 Jon Glaser Loves Gear is an American television series that premiered October 25, 2016 on truTV. Starring Jon Glaser, the show focuses on the comedian's love of gear and gadgets.
The premiere episode later aired on Adult Swim on November 1, 2016.
Ad blocker interference detected!
Wikia is a free-to-use site that makes money from advertising. We have a modified experience for viewers using ad blockers

Wikia is not accessible if you've made further modifications. Remove the custom ad blocker rule(s) and the page will load as expected.