[adult swim] wiki is a wiki about [adult swim], the television programming block on Cartoon Network.  We hope to eventually detail all [adult swim] programs (past and present, original and syndicated), episodes, major characters, and all companies and people involved with the production of [adult swim] shows. We are currently editing over 595 articles, and you can help!
Keep Me Posted!
Totally rick-diculous: The third season of Rick and Morty has an airdate. July 30.
About this wiki | New pages | Popular pages | Categories | Wiki tutorial | Help pages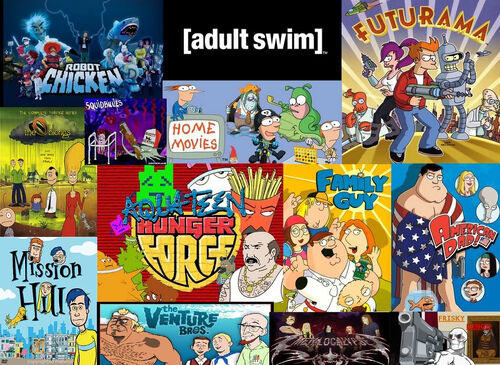 To connect with the [adult swim] wiki staff, see Administrators, or the Community Portal.
To write a new [adult swim] wiki article, enter the page title in the box below, just make sure it has not been made already.
|}
Ad blocker interference detected!
Wikia is a free-to-use site that makes money from advertising. We have a modified experience for viewers using ad blockers

Wikia is not accessible if you've made further modifications. Remove the custom ad blocker rule(s) and the page will load as expected.