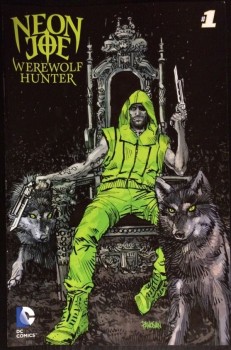 In 2015, Adult Swim produced a Neon Joe, Werewolf Hunter preview comic to promote the series, it was given away for free at New York Comic Con, and later given to comic shops to give away for free, distributed by DC Comics.
In 2017 to coincide with the second season, a seconf preview comic will be distributed to Comic Shops to sell on May 22, the same day as the season 2 premiere.
See also
Ad blocker interference detected!
Wikia is a free-to-use site that makes money from advertising. We have a modified experience for viewers using ad blockers

Wikia is not accessible if you've made further modifications. Remove the custom ad blocker rule(s) and the page will load as expected.